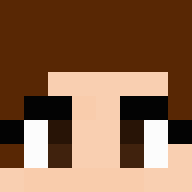 Department of Justice
Department of Justice
Department of Construction
Lawyer
Donator

In The Distinguished Court of The Stratham Republic
JUDICIAL REVIEW REQUEST
Date: 07/02/22

TedHastings_AC12

v.

The Government of Stratham

I. Description of Case
The Plaintiff brings forth the following causes of action and alleges the following against the Defendant:
During a VoNC hearing against myself, a member of parliament changed his vote from Aye to Nay. Parliament as a whole (4:6) decided to reject this change of vote.

II. Parties
1. TedHastings_AC12
2. The Government of Stratham
3…

III. Sequence of Events
1. A VoNC was started
2. Members voted for and against
3. One member l, namely MegaMinerM, changed his vote from aye to nay during the course of the voting cycle
4. Parliament voted on whether this change should count. The vote was 4/6 (aye)
5. Tedhastings_AC12 was removed from Minister

IV. Claims for Relief
1. The constitution does not specify anywhere that an Mp can or cannot change their vote.
2. MegaMinerM meets the voting requirements and is allowed to vote how he likes.

V. Damages
1. My position as minister should be restored due to the change of vote. The vote change meant parliament lost the majority needed to remove me.

In advancing this form to the court, you acknowledge and concur with the rules of court which highlight the importance of honesty at all times. Moreover, you understand the punishments for breaking these rules and/or committing perjury and deception in the court.