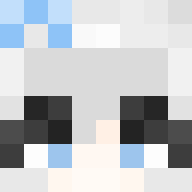 Department of Economy
Department of Economy
Lawyer
Donator

In The Distinguished Court of The Stratham Republic
CIVIL ACTION
Date: 07/07/22
Class Action (DoubbleKerius, IAmA_MoronXD, Jeely1234295, Syronic)
| IAmA_MoronXD representing.
v.
Koalition and the Government of Stratham
I. Description of Case
The Plaintiff brings forth the following causes of action and alleges the following against the Defendant:
Koalition made a server-announcement on July 4th 2022 removing all current acting members of parliament. The owners only power in relation to the government is as stated in the constitution, "The Owner is vested with emergency powers and has the ability to veto any decision by any given government branch with a necessary elaboration." The definition of veto according to OxfordLanguages is "a constitutional right to reject a decision or proposal made by a law-making body."According to the above definition what Koalition did was not a veto therefor it was illegal. Koalition is overstepping his constitutional duties on behalf of the government. The court case
https://mcbusinesscraft.com/forum/threads/zekethekaiser-v-government.15916/page-5#post-68507
zekethekaiser v government sets a precedent that the owners word is not final if he's not using his owner veto power.
II. Parties
1. Class Action
DoubbleKerius
IAmA_MoronXD
Jeely1234295
Syronic
2. Koalition
3. The Government of Stratham
III. Sequence of Events
1. Koalition made a server-announcement.
2. Koalition illegally removed parliament.
IV. Claims for Relief
1. The constitution was not followed.
V. Damages
1. 10 thousand krunas per person for lost wages. (18571 krunas for DoubbleKerius as he was speaker.)
2. 5 thousand krunas per person for having our rights violated.
3. 500 krunas per person for legal fees.
In advancing this form to the court, you acknowledge and concur with the rules of court which highlight the importance of honesty at all times. Moreover, you understand the punishments for breaking these rules and/or committing perjury and deception in the court.