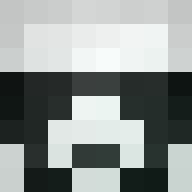 Department of Economy
Department of Economy
Lawyer

The Personal Protection Officers Act
A
Bill
To
Increase the protection for Members of the government
The Parliament of Stratham enacts:
Section 1. Short Title
(1) This Act is the PPO ACT
Section 2. Commencement
(1) All provisions shall come into effect upon passage of this bill.
Section 3. Reasoning
To increase role play aspect for the DoJ and Members of the Government and its citizens
For Protection of government officials in official events and in game protection
Section 4. Protected Officials
Executive:
Prime Minister
Deputy Prime Minister
Ministers of State
Attorney General
Section 5. PPO Definition and Clarification
PPO; Personal Protection Officer is a DoJ member assigned to a government Official during events or if threats towards a listed member have been made. They are responsible for the protection in game and ensuring the Principle is safe.
PPOs will be assigned if requested by a listed member by the DoJ Minister.
Listed Members may refuse services of a PPO officially to the PPO or the Minister but must be officially logged.
The DoJ Minister may issue PPO/Officer protection to other government officials in times of State Emergences or Threats towards the said person.
Each Protection officer must be officially listed and signed off by the DoJ Minister.
Principle; is a person on the list.
Authored by flyingzebra7 on behalf of the People of the Stratham Republic.
Last edited: